Accessing your records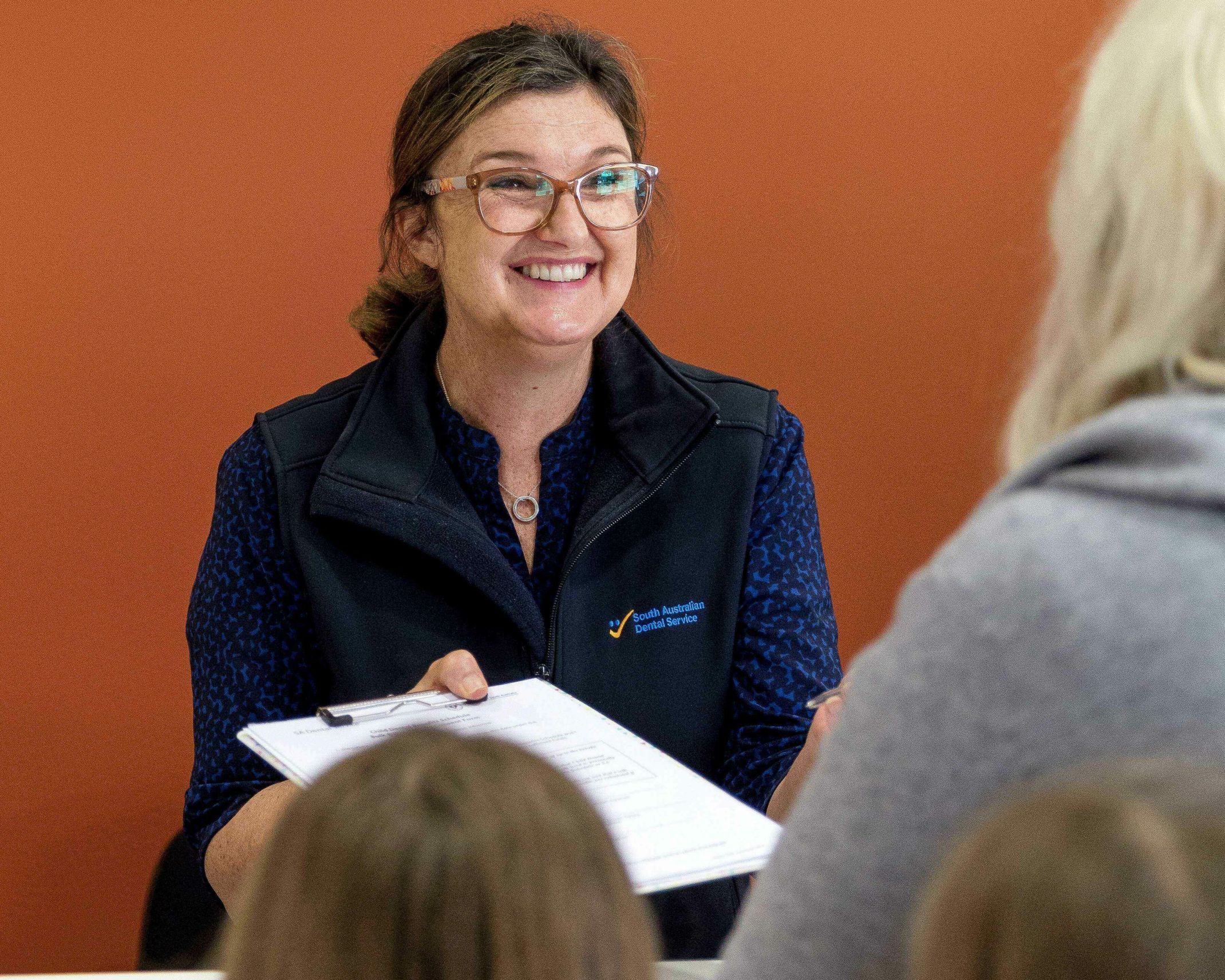 Your privacy and personal information
When you visit one of our clinics, we record your visit and any treatment provided. This helps staff communicate with each other to provide you with the best care possible.
As an agency of the Department for Health and Wellbeing, we comply with the Information Privacy Principles (South Australia).
This means that we take all reasonable steps to make sure that any information about you:
is accurate and up to date;
has only relevant details about you;
is only provided to those people who need it to treat and care for you or have responsibilities related to your treatment and care;
is protected from misuse and unauthorised access or disclosure to others (for example treated confidentially).
We will seek your consent before making information about you available to other health providers. However, in the case of an emergency, we may provide immediate access to your dental records to ensure you receive treatment.
If you do not want information about yourself to be provided to others, please discuss this with our staff at the clinic.
Access and release of your dental records
You may wish to allow another dentist, health provider or a third party (e.g. lawyer or SA Police) to access your dental records.
Once your permission in writing is provided, the other party will need to complete the relevant form and return it to your clinic.
The forms below allow SA Dental to release information and to access information.
Accessing information (Freedom of Information Act 1991)
The Freedom of Information Act 1991 (FOI) gives members of the public a legally enforceable right to access information (e.g. personal records) held by the South Australian Government, subject to certain conditions.
How to apply
When making an FOI application, you will need to provide enough information so the correct documents to be identified.
If you are uncertain, contact our office for assistance.
You should indicate how you would like to access the documents in your application.
Applications can be made by completing the following application forms

When completing an online form, please select the following agency details:
Name of agency — Hospitals and Health Agencies.
Name of sub-agency — SA Dental.
Cost

The application fee is $40.75 and some requests have an additional processing charge (please refer to below fees & charges document for more information).
We will advise you of these charges once we receive your application and begin processing it.

To have an application fee waived, your application must include proof of financial hardship e.g. a copy of your current Health Care Card or Pensioner Concession Card.
If you are concerned about how your personal information is being managed or you have difficulties in accessing your records, please contact
SA Dental Client Relations Unit
GPO Box 864, Adelaide SA 5001
You can also contact
Privacy Committee of South Australia
GPO Box 464, Adelaide SA 5001
Health and Community Services Complaints Commissioner (HCSCC)
PO Box 199, Rundle Mall SA 5000