Dental assistant traineeships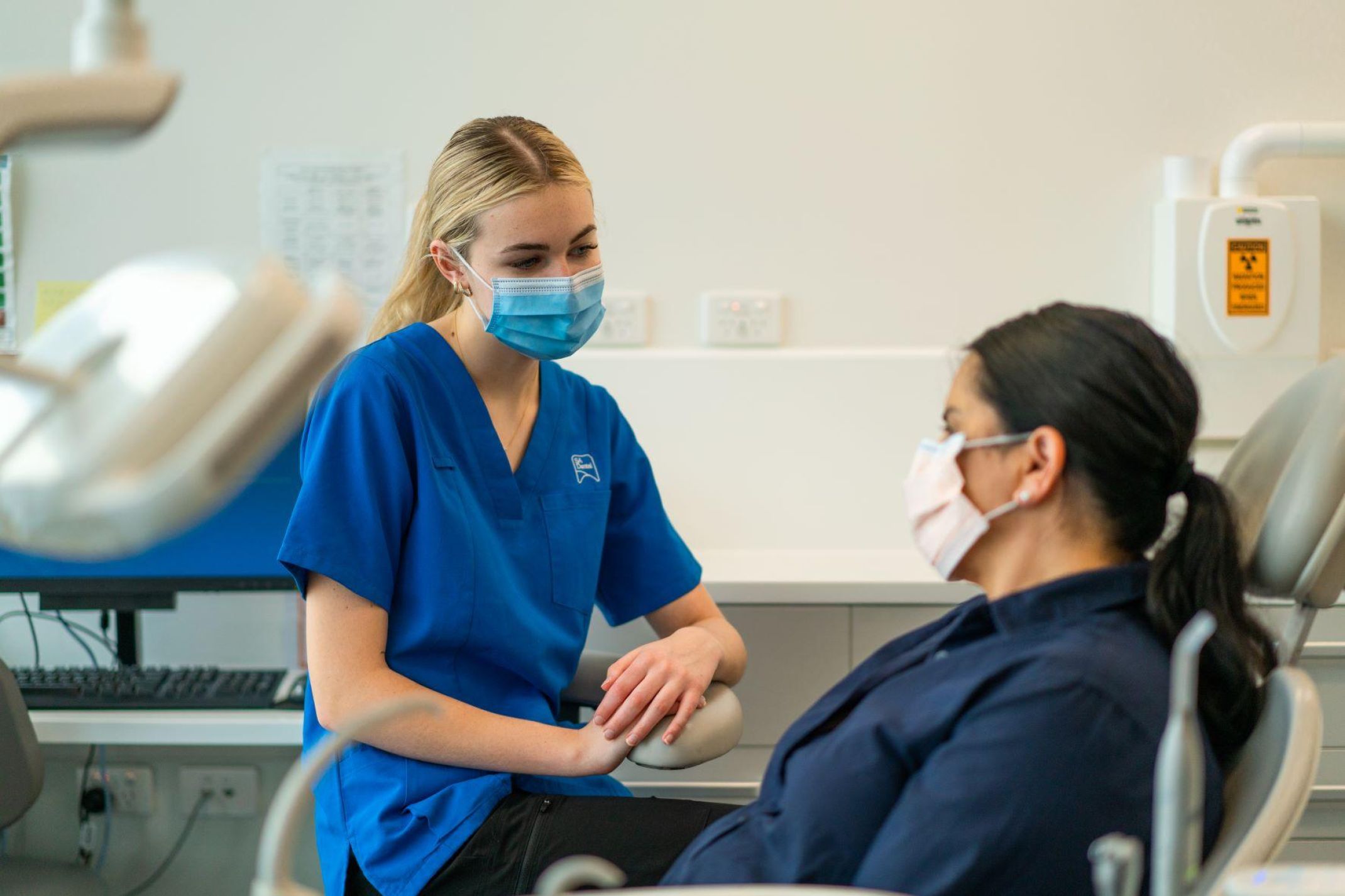 Working at SA Dental as a Dental Assistant Trainee
We offer Dental assistant traineeships, which are a great way to receive on the job training under supervision while undertaking the Certificate III in Dental Assisting at TafeSA. This is a great way to learn while you earn.
The Dental Assistant Traineeship is a 12-month program, and on completion of the traineeship, you will have developed the competency and skills of a qualified Dental Assistant.
A probationary period applies and will be discussed at the start of your traineeship.
As a Dental Assistant trainee, you will learn and develop the skills to:
Provide chair-side dental assistance to dental practitioners
Prepare dental materials and equipment
Process, prepare and save radiographs
Maintain and promote infection control and contribute to reprocessing of reusable medical devices
Assist with oral health education as directed by the dental practitioner
Assist with routine administrative tasks including greeting clients, making appointments, answering telephone calls and entering patient details into records.
You will work closely with dental practitioners and clients, you will need good communication skills and a willingness to learn how to assist in managing the oral health of clients.
After the 12-month training program, trainees will have developed skills to enable them to gain their Dental Assistant qualification to work in a diverse range of environments such as general and specialty areas, teaching clinics and aged care.