Dental assistants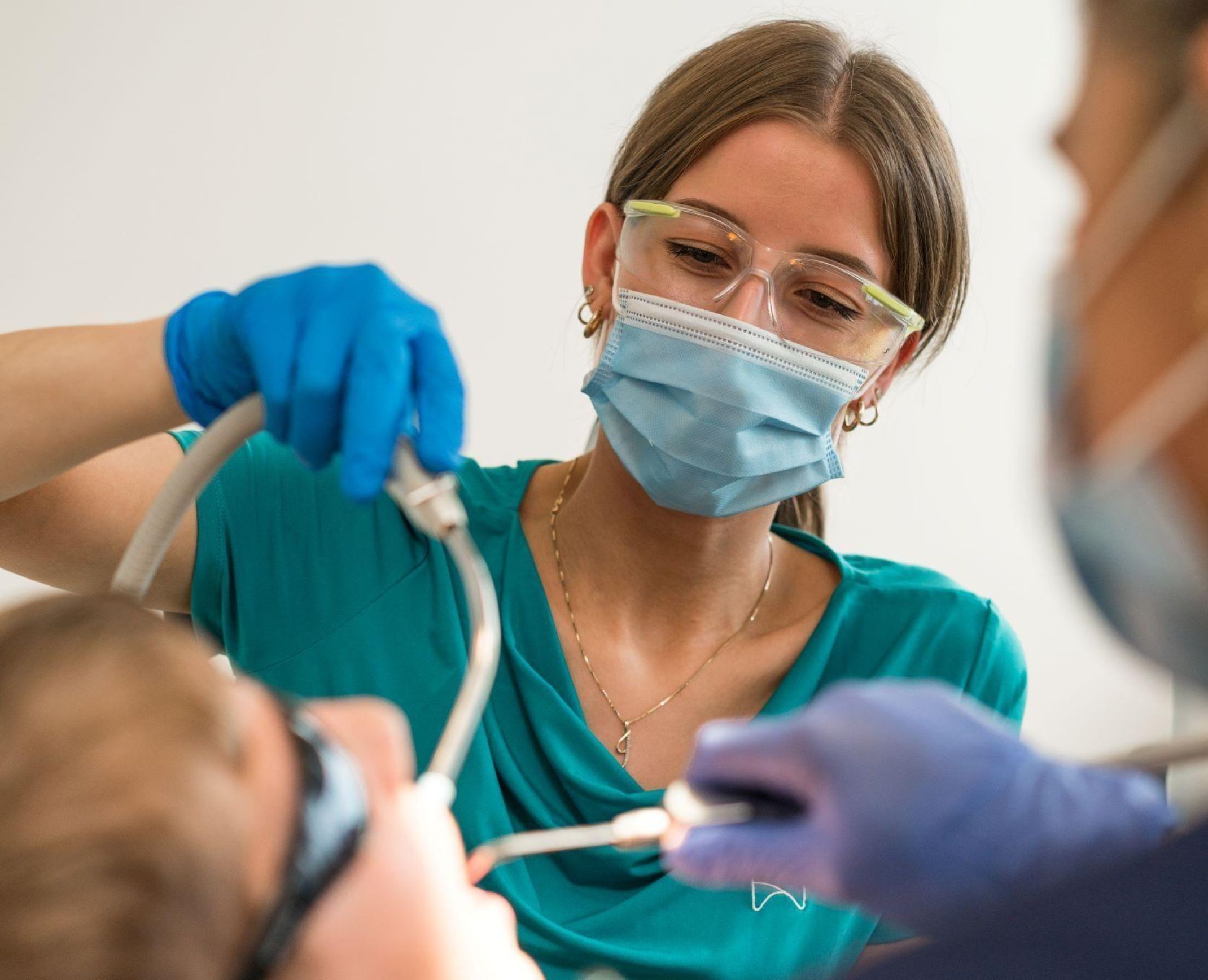 Working at SA Dental as a Dental Assistant
As a Dental assistant with SA Dental, you will
Provide chair-side dental assistance to dental practitioners
Prepare dental materials and equipment
Process, prepare and save radiographs
Maintain and promote infection control and contribute to reprocessing of reusable medical devices
Assist with oral health education as directed by the dental practitioner
Assist with routine administrative tasks including greeting clients, making appointments, answering telephone calls, and entering client details into records.
Dental Assistants are classified under the SA Health "Operational Services" (OPS) stream.
The classification levels for Dental Assistant positions are at the OPS1, OPS2 and OPS3 levels. Within each classification level, there are a number of salary increments.
OPS 1 and 2 level positions are general Dental Assistant positions (more responsibility is involved at the OPS 2 level position).
OPS Level 3 positions are Senior Dental Assistant roles which have further responsibility for staff supervision and running of clinics in the organisation in addition to general responsibilities.