Dental therapists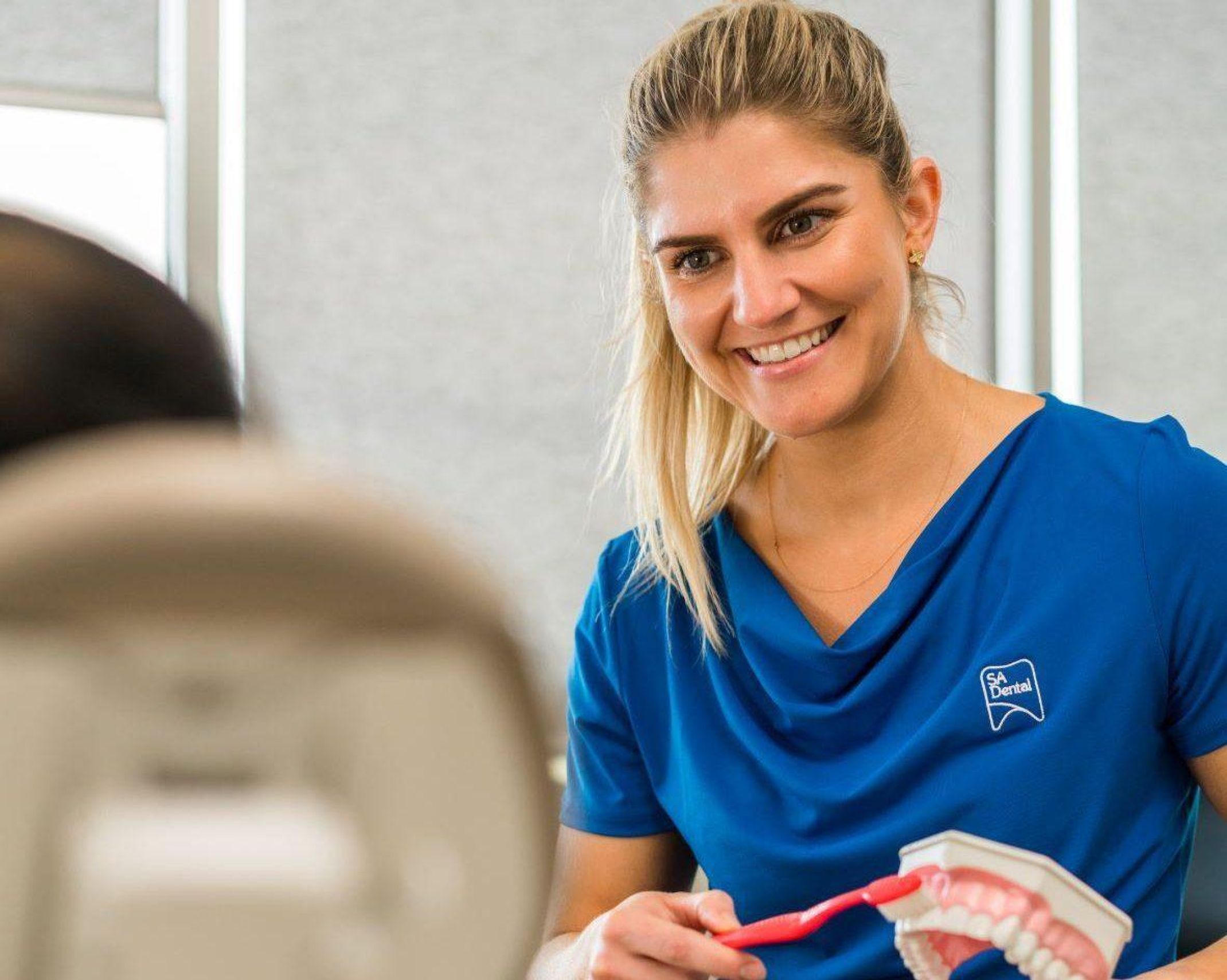 Working at SA Dental as a Dental Therapist
As a Dental therapist with SA Dental, you will

Provide dental services to eligible clients.
Provide services consistent with the clinical directions, procedures and clinical practice guidelines of Statewide Dental Services (SWDS) and Adelaide Dental Hospital (ADH).
Provide direction to Dental assistants / Dental assistant trainees.
Provide dental services to eligible clients who present with dental diseases and oral health problems of a complex nature.
Assist less skilled practitioners in the treatment of more complex cases
Dental Therapists are classified under the SA Health "Allied Health Professional" (AHP) stream. They may be registered with the Dental Board of Australia as either a Dental Therapist or an Oral Health Therapist.
The classification levels for Dental Therapist positions are at the AHP1, AHP2 and AHP 3 levels. Within each classification level, there are a number of salary increments.
AHP1 and AHP2 level positions are general Dental Therapist positions
AHP 3 level positions are Senior Practitioner roles with responsibility for clinical KPI's and staff development in the organisation.
The starting classification and increment level for a newly qualified Dental Therapist is at the AHP101 increment level. Dental Therapists with 5+ years' experience will be appointed at AHP105.
Dental Therapists who have been at the AHP105 level for 12 months will be eligible to apply for the AHP2 classification level after satisfactory completion of probation and sustained achievement of clinical and business KPI's over four consecutive quarters.
SA Dental is an employee of choice for many clinicians starting in their oral health careers.
Learn more about how we support new clinicians through the Clinicians Early Development Program (CEDP).