Dentists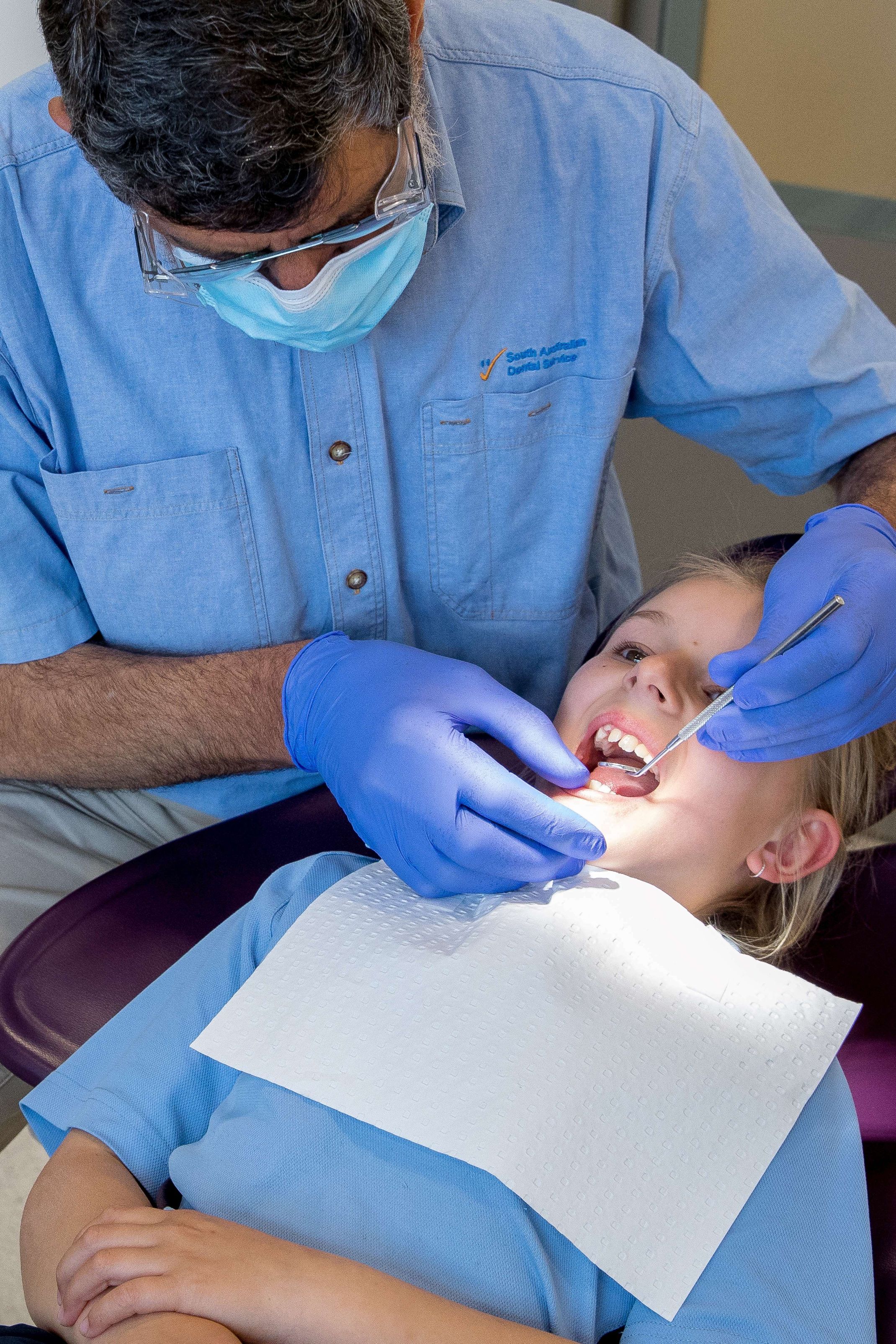 Dentists are classified under industrial Awards and Agreements.
DO1 & DO2 - general dentists
DO3 - among these are Senior Practitioner roles which have responsibility for clinical leadership and clinical staff development in geographic regions.
DO4 – Statewide Lead Clinician, Clinical Directors and Specialists
DO5 - Chief Dental Officer and specialists
The classification levels for Dentist positions are at the DO1 to DO5 levels. Within DO1 to DO3 levels there are a number of salary increments (annual increases within the classification band).
The starting classification and increment level for a newly qualified dentist is at the DO101 increment level. Dentists with 5+ years' experience will be appointed at the DO105 increment level.
DO1 level dentists will be eligible to apply for the DO2 classification after satisfactory completion of probation and sustained achievement of clinical and business KPI's over four consecutive quarters.
SA Dental is an employee of choice for many clinicians starting in their oral health careers.
Learn more about how we support new clinicians through the Clinicians Early Development Program (CEDP).
SA Dental recruits Dentists 1-2 times a year (depending on staffing requirements) for the dentist candidate pool.
The recruitment process aims to find suitable candidates for permanent and contract dentist roles at the DO1 and DO2 levels to fill vacancies that can arise at any time. Positions at the DO3 level and above are promotional roles that are advertised when a vacancy becomes available. The selection process is merit-based with candidates ranked in relative order of merit against the Position Descriptions.
The recruitment process is aimed at finding suitable candidates for the Dentist roles as described below.
Step 1 – Lodge Applications
Step 2 – Reference checks
Step 3 – Interviews
Step 4 – Outcome (Successful or Unsuccessful)
SA Dental utilises the Dentist Candidate Pool to fill general dentist vacancies in the organisation
As staffing in any organisation is rarely static, vacancies can occur at any time. It is therefore useful to have a pool of candidates to directly approach who have been selected as suitable for employment (via a merit-based selection process) to fill vacant positions. This is more efficient than having to conduct a separate selection process each time a vacancy occurs.
When vacancies arise the information (including location, description of the role, hours per week etc.) is circulated to the candidates in the pool.
All candidates in the pool are asked to indicate if they are or are not initially interested in the available role/s and are asked to respond within a 3-day timeframe.
Candidates who are not interested in a position remain in the pool for 12 months and continue to be notified of any available positions for which they can express interest.
For the group who indicated interest, careful consideration is given to match the vacancy to the skill and experience levels of candidates. Discussions commence with the highest-ranked candidate.

After further discussion with relevant managers to provide more detailed information to assist candidates to make a decision if it is a role they would like to accept we arrange an appointment for the position.
If it is a role they decide they are not interested in, the candidate remains in the pool as described above and the next ranked candidate from those interested is approached. This process is repeated until the vacancy is filled.
Candidates who accept an offer of employment will be sent the necessary pre-employment documentation to complete including the screening checks listed below. An offer of employment can only be confirmed if these mandatory checks are satisfactory.
Health Care Worker Immunisation Screening – it is a requirement to provide the SA Dental Staff Health Nurse with documented evidence of immunisations and blood test results for immunity against a range of diseases. Immunisation boosters may be required to complete the Pre-employment screening and gain a clearance to work with SA Dental. COVID-19 vaccination is an essential requirement under the Emergency Management (Healthcare Setting Workers Vaccination) (COVID-19) Directions 2021 to work in a SA Health/Health care setting.
Working With Children Check – undertaken via the Department for Communities and Social Inclusion (DCSI). National Police Checks are not sufficient to gain employment with SA Dental Service.
Credentialing - All dental operators need to be credentialed before they can commence their clinical position. Credentialing is the formal process of checking "to verify the qualifications, experience, and professional standing of health care practitioners for the purpose of forming a view about their competence, performance and professional suitability to provide safe, high-quality health care services ".
Dental practitioners are asked to provide certified copies of relevant documents to support the declaration made in their application form.
When these clearances are in place, the start date, as well as arrangements for induction & orientation, are confirmed which includes a clinical program, policy discussion and training in the Titanium system (patient charting, recording and appointing system utilised in SA Dental).
Keep updated with job alerts
We recommend registering for a 'job alert' on the SA Health Careers website, to keep up to date on Dentist selection processes.
Log onto SA Health Careers
Select the "Job Alert" button on the left-hand side.
Enter your email address
Keywords: Dental
Select the following items to ensure that all dental advertisements are captured
Categories: Select All
Locations: Select All
Work Type: Select All
The job alert will last 90 days and details can be updated if required.
As positions are advertised, registered users will be sent an email to your nominated email address which will provide information of the positions available and a link to an online application form.