Volunteer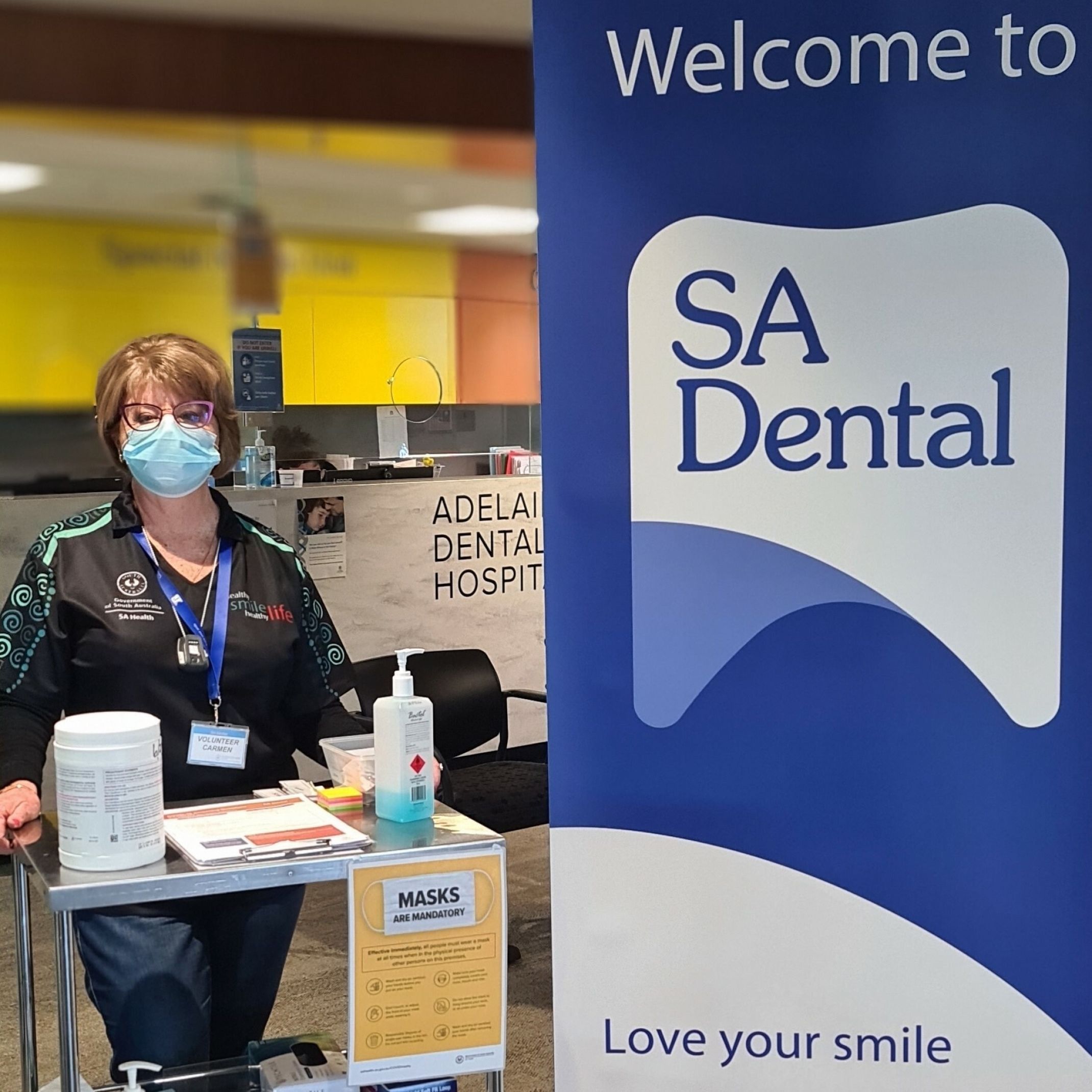 Would you like to join a team who work with the community to enable all South Australians to achieve better health and wellbeing?
We are looking for enthusiastic individuals who are seeking an opportunity to lend a hand providing guide services for the hospital.
We value honesty and integrity, respect, compassion and we love team work!
Our volunteers support us by providing guide assistance for patients/visitors by assisting with:
COVID-19 screening question prompts
Directing to particular clinics
Waiting with clients for taxis, access cabs, drop offs while family finds a park
Locating the x-ray department
Providing directions to toilets, phones, taxi phones, café, water fountain
Operating the lifts and finding the exit
Completing client feedback forms
Please Note:
* During the Covid-19 pandemic, SA Dental will provide all necessary Covid-19 safety protection measures for volunteers
* As each organisation provides different levels/types of insurance, volunteers are reminded to check with the organisation as to the type of insurance provided for volunteers (e.g. Volunteer Personal Accident Insurance).
* Best practice volunteer involvement recommends that a volunteer role should not be more than 15-16 hours per week.

If you are interested in volunteer opportunities please contact us via email