Tips for cleaning between your teeth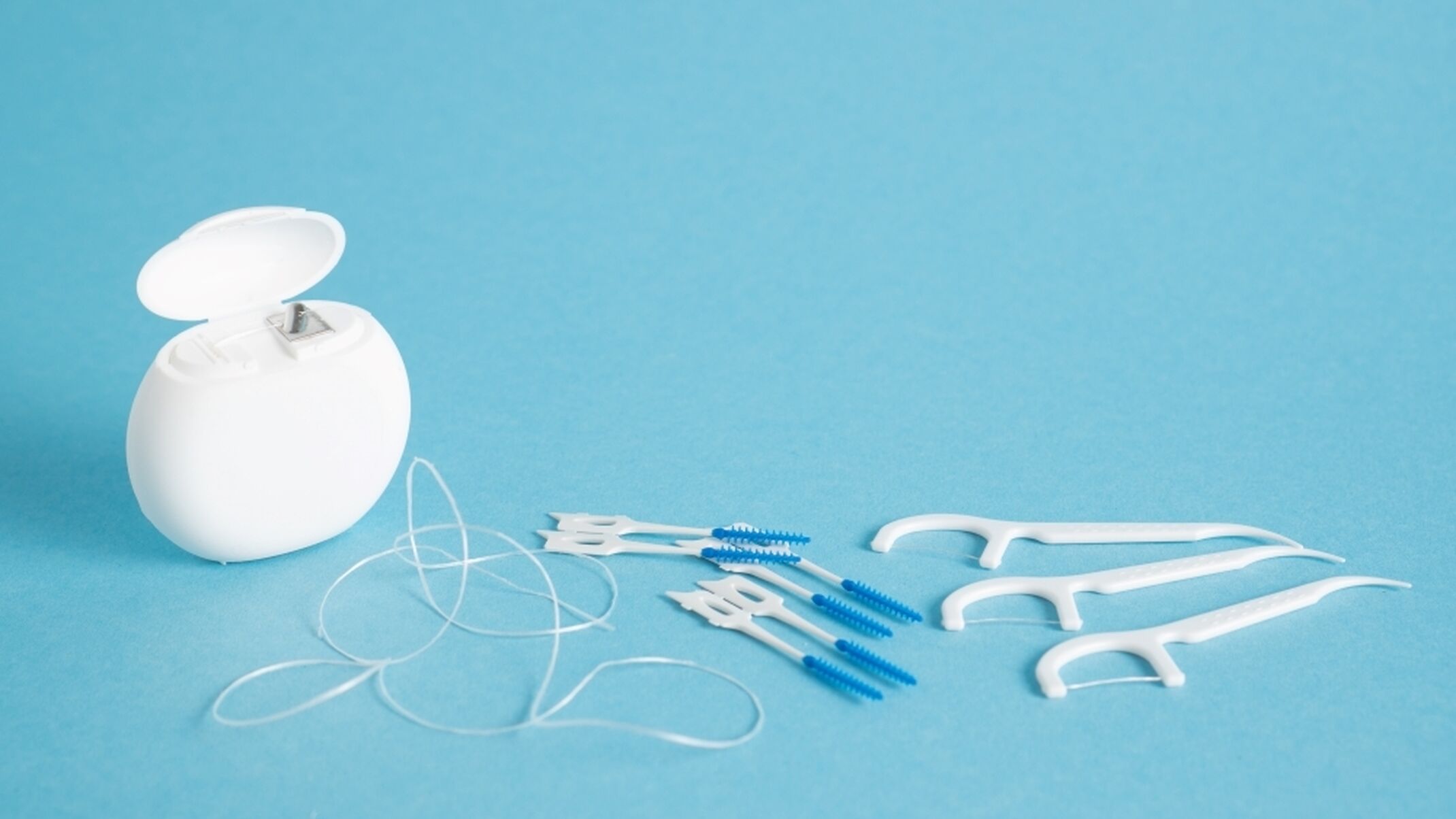 Cleaning between your teeth
A toothbrush cannot remove plaque from all surfaces of the tooth.
Cleaning between your teeth is recommended before brushing.
Cleaning between your teeth removes soft plaque, food debris and bacteria from the teeth and gums.
You can use floss, flossettes and/or interdental brushes to clean between your teeth.
Parents should clean between their children's teeth from the age of 2 years.
Dental floss is a thin string, which can be waxed, unwaxed or supersized.
To use dental floss - start with a 30cm piece of floss. Wind the ends of the floss around your middle fingers.

Keep approx. 2cm between your index fingers so you have good control.
Slide the floss gently and slowly between the teeth, see-saw up and down on both sides of the gum triangle.
Protect your teeth with these pro tips for better flossing
Watch this video on how to clean between your teeth with dental floss
Flossettes are an excellent alternative to dental floss, especially for:
parents cleaning their children's teeth.
people with reduced manual dexterity who find reaching all parts of the mouth difficult.
Flossettes have a small 2cm piece of floss strung between two plastic prongs, at the end of a curved handle.
To use flossettes, use the same action as flossing - slide between the teeth gently, see-saw up and down the tooth surface and move on both sides of the gum triangle.
Flossettes can be rinsed and reused several times.
Interdental brushes are practical and easy to use.
They have a short handle attached to a flexible wire covered in bristles. This allows you to clean hard-to-reach places.
The brushes come in a range of sizes, dependent on your need (e.g., large gaps between teeth, braces or reduced manual dexterity). To use an interdental brush - hold the brush between your thumb and index finger and gently insert into the space between the teeth along the gum line.
Push and pull the brush in and out of the space, like a see-saw.
Interdental brushes can be rinsed and reused.
Only 3 out of 5 surfaces of the tooth are cleaned with a toothbrush
75% of Australians are NOT cleaning between their teeth