Teeth whitening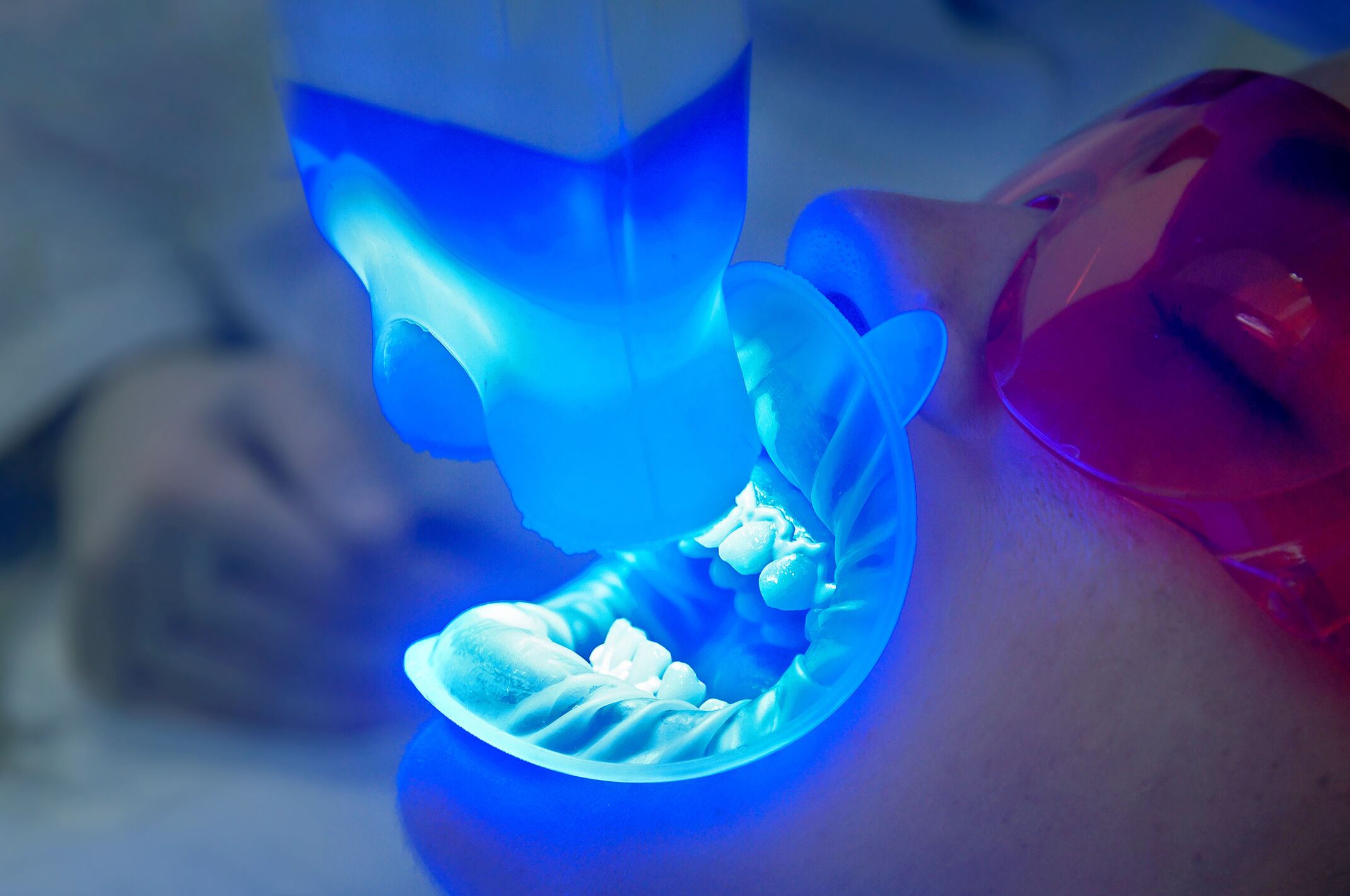 Teeth whitening involves bleaching your teeth to make them lighter. It should only be carried out by a dental professional.
There are several reasons why your teeth might change colour.

Sometimes, stains on the outer surface of your teeth happen because of things like drinking tea, coffee, red wine, or smoking.
You can usually get rid of these stains by using special whitening toothpaste, getting your teeth cleaned by a dental professional, or using certain treatments.
But sometimes, the stains are inside your teeth. This can happen if you took certain medications when your teeth were growing, had an injury, got metal fillings, or had root canal treatment. Removing stains from inside your teeth can be quite challenging.
Professional teeth whitening
In Australia, the main ingredients used in teeth whitening products by dental professionals are hydrogen peroxide or carbamide peroxide.
Your dental professional will advise if your teeth are suitable for whitening and any risks that might be involved. They may offer 'in-chair' or 'take-home' treatments depending on your needs.
In-chair whitening is performed in the dental chair using a strong hydrogen peroxide gel. To maintain the whiter tooth colour, a whitening treatment may also be recommended for use at home.
Take-home whitening treatment is carried out at home after consultation with your dental professional. You will be given custom-made thin, plastic trays that fit over the surface of your teeth.

At home, the teeth whitening gel is placed in the trays and then worn for a set amount of time.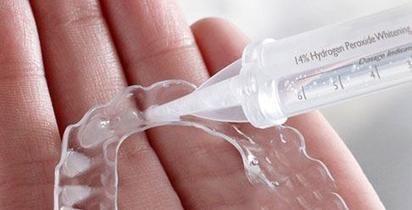 Whitening toothpaste can sometimes help to reduce stains present on the outside surface of the teeth.
The toothpaste often contains special abrasives and/or whitening agents that aim to lighten the colour of teeth, but this is not guaranteed.
Care needs to be taken when using whitening treatment. If teeth whitening gels are used incorrectly, they may burn your gums or lips and cause ulcers.
Teeth whitening may also cause teeth to become more sensitive. In some cases, the sensitivity can be very severe.
Some beauty salons offer teeth whitening, but this may put your oral health at risk. You can also buy DIY home teeth whitening kits, but these may also carry risks.
The effects of teeth whitening usually last 6-12 months, depending on brushing and diet. You don't need to continue to use whitening treatment.

Excessive and prolonged use of whitening products can cause long-term damage. If you bleach your teeth too much, the enamel may start to wear away, which can cause sensitivity and affect tooth colour.
Do your teeth need whitening?
In recent years teeth whitening has become very popular, promoted by celebrities and through social media. However, a bright white smile does not mean your teeth are in better condition. You can have white teeth but still have gum disease or tooth decay.
For most people, their natural tooth colour is healthy and completely acceptable. In these cases, whitening is not needed and can lead to a cycle of unnecessary treatment, unrealistic expectations and expense.