Dental Health Week 2023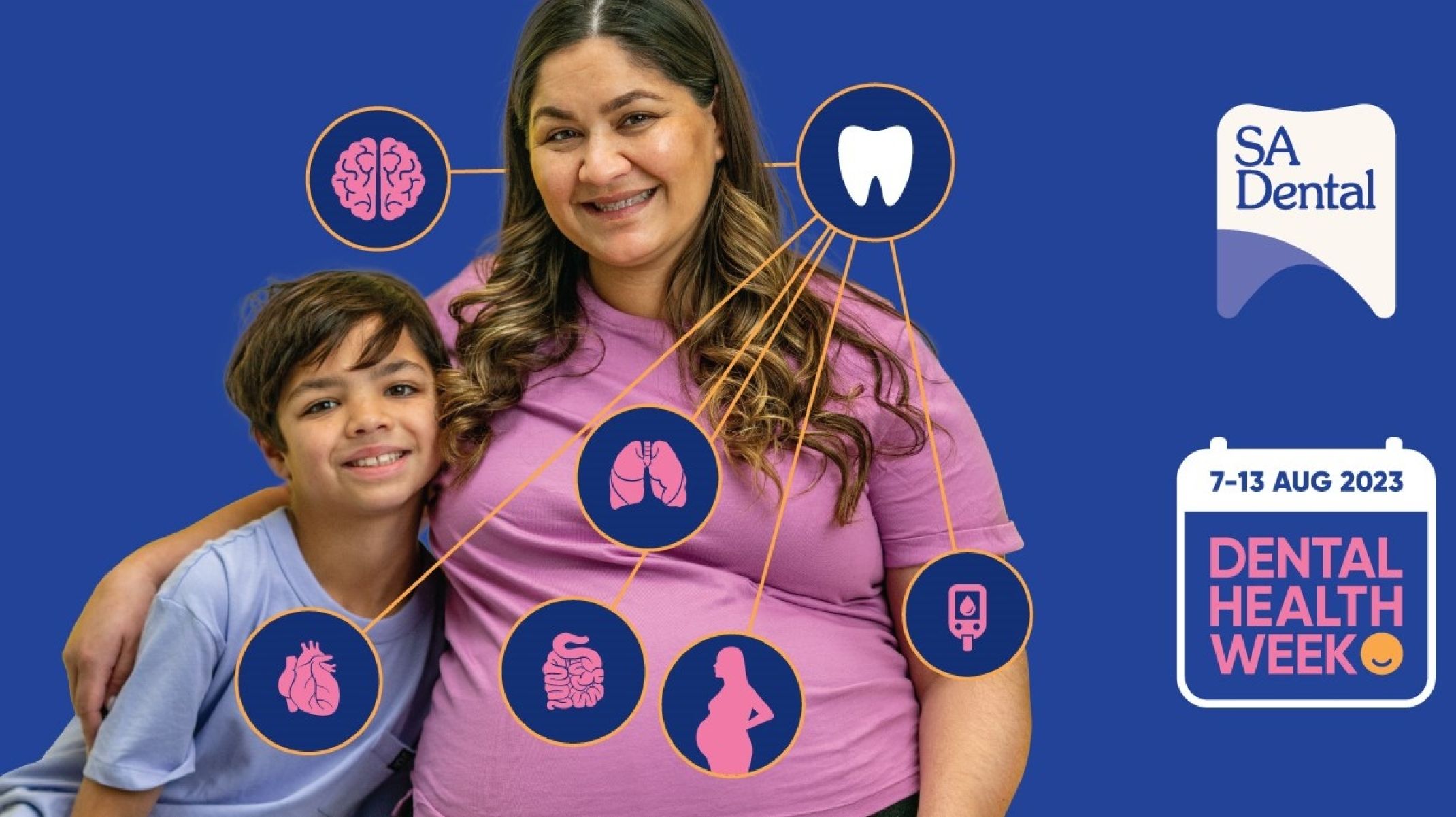 7 - 13 August is Dental Health Week!
The theme this year is Mind, Body, Mouth: it's all connected

Our oral health has an impact on our overall health and well-being.
There are links between diseases of the mouth and diseases of the body, it's important to understand that bacteria in the mouth can travel to different areas of the body.
Having a healthy mouth is important for your whole body as it can affect and be affected by different medical problems.
Nearly half of the Australian population have one or more chronic diseases, but surprisingly, 70% of them are unaware of the connection between their oral health and these chronic medical conditions.
Did you know:
Severe gum disease is connected to diabetes and heart disease.
Bacteria from severe gum disease can travel through the bloodstream, leading to the build-up of plaque in arteries and other blood vessels.
Gum disease is the most common and serious mouth problem related to diabetes.
In addition to gum disease, diabetes also increases the risk of tooth decay and dry mouth.
When gum disease causes changes in bacteria, these changes can travel to the placenta, possibly resulting in premature delivery, high blood pressure (pre-eclampsia), or low birth weight. Find out more about pregnancy.
Maintaining good oral hygiene habits can have a positive impact on the health of your mouth and can reduce the impact of oral diseases on other chronic conditions.
Tips for good oral health!
Which tips can you incorporate into your daily routines to improve your oral health?

Adults (18 years or older) who live in South Australia and hold a current Health Care Card or Pensioner Concession Card can attend one of our clinics.
Everyone under 18 years who either lives in or goes to school in South Australia can attend one of our clinics.
We see children who are eligible for the Child Dental Benefits Schedule (CDBS).
Did you know you may be able to access dental care for your kids at no cost?