Dental Health Week 2022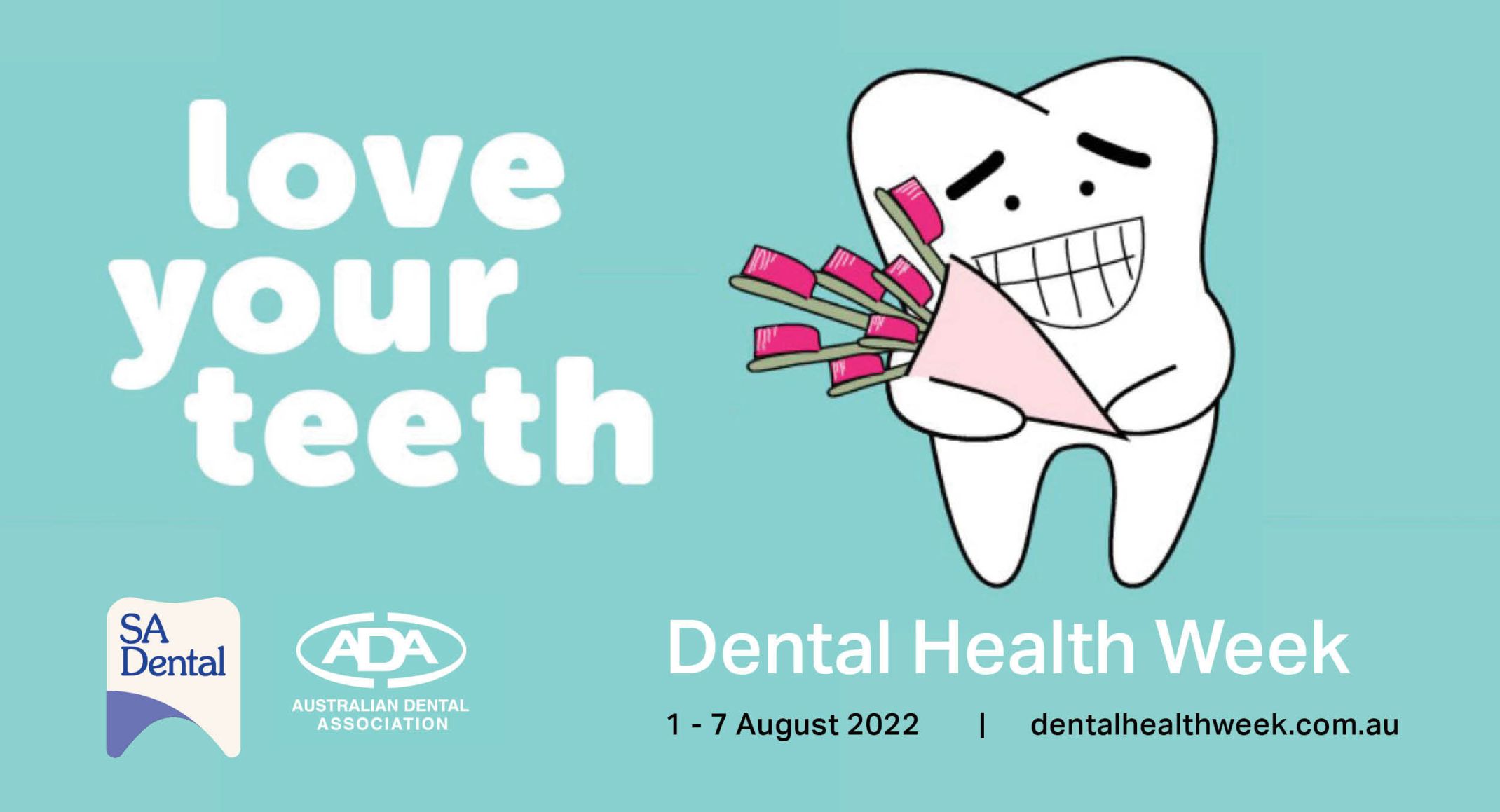 1-7 August is Dental Health Week!
We are excited to announce that the Australian Dental Association's theme for 2022 is "Love your teeth".
Maintaining good oral health is more important than you think. The mouth is the gateway to your overall health and it plays a super important role when it comes to infection control – something we are all familiar with now since the pandemic!
We have been helping South Australian families with their oral health for over 40 years, it's safe to say – we love teeth!
How can you keep your teeth healthy for life? It's easier than you think!
Just follow our four simple steps:
Brush twice a day with fluoride toothpaste
Spit out the toothpaste, don't rinse
Switch your sugary drinks and increase your water intake
Visit us at SA Dental for check-ups and preventative care!