Better Oral Health in Hospital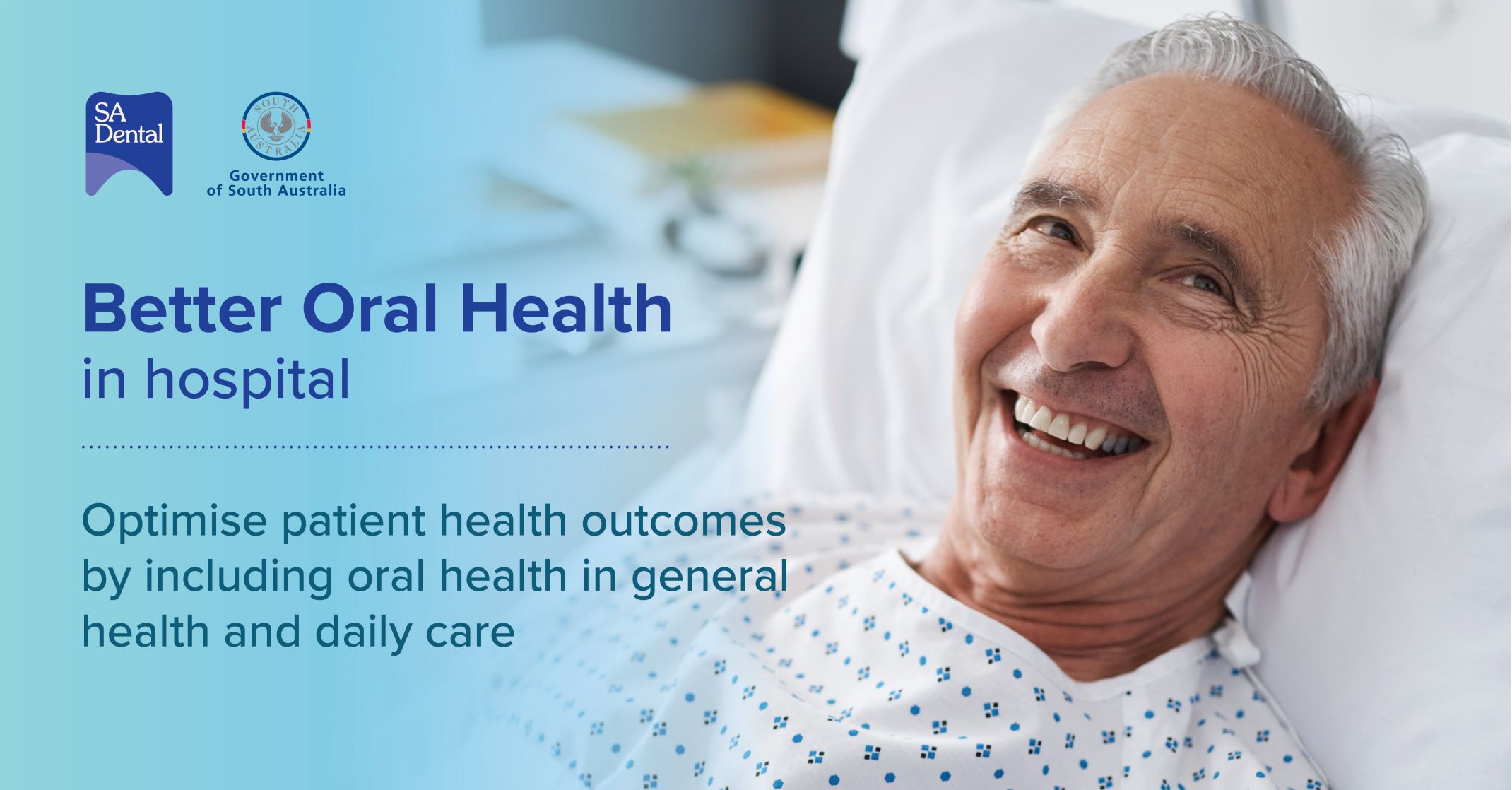 Better Oral Health in Hospital
Hospital settings present a valuable opportunity for improvement in oral health care.
Oral health care has been identified as one of the most overlooked aspects of care reported by patients during their hospital stay and healthcare providers are well positioned to help enhance patient experience and well-being by prioritising and addressing oral health care.
Healthcare professionals can optimise their patient's health outcomes, reduce the risk of hospital-acquired infections (such as aspiration pneumonia) and promote comprehensive patient care by including oral health in general health and daily care.
Oral conditions and diseases in Australia contribute to costly healthcare challenges, frequently resulting in potentially preventable hospitalisations.
Poor oral health is associated with adverse health outcomes. In adults, these problems arise most commonly from tooth decay, gum disease, and oral cancers.
Certain medicines and poly-pharmacy can contribute to conditions such as dry mouth that can lead to oral infections and disease.
The National Safety and Quality Health Service (NSQHS) Standards
The Australian Commission on Safety and Quality in Health Care have released the oral health care for adult inpatients: recommendations, as part of the National Safety and Quality in Health Service (NSQHS) Standards.
This resource will help health services reduce oral health risks and support oral health care for adult inpatients.

These two resources were developed in conjunction with advice from SA Dental under the auspices of the SA Oral Health Plan Monitoring Group.

SA Dental - Online training module
Dental Health Week is from 6 to 13 August, and this year health professionals are encouraged to support patients to improve their oral and general health.
The Better Oral Health in Hospital online training module is available at no cost to health professionals to enhance their knowledge of oral health and assess the oral health needs of patients. Health professionals can also receive CPD points for completing the online training.