Gum disease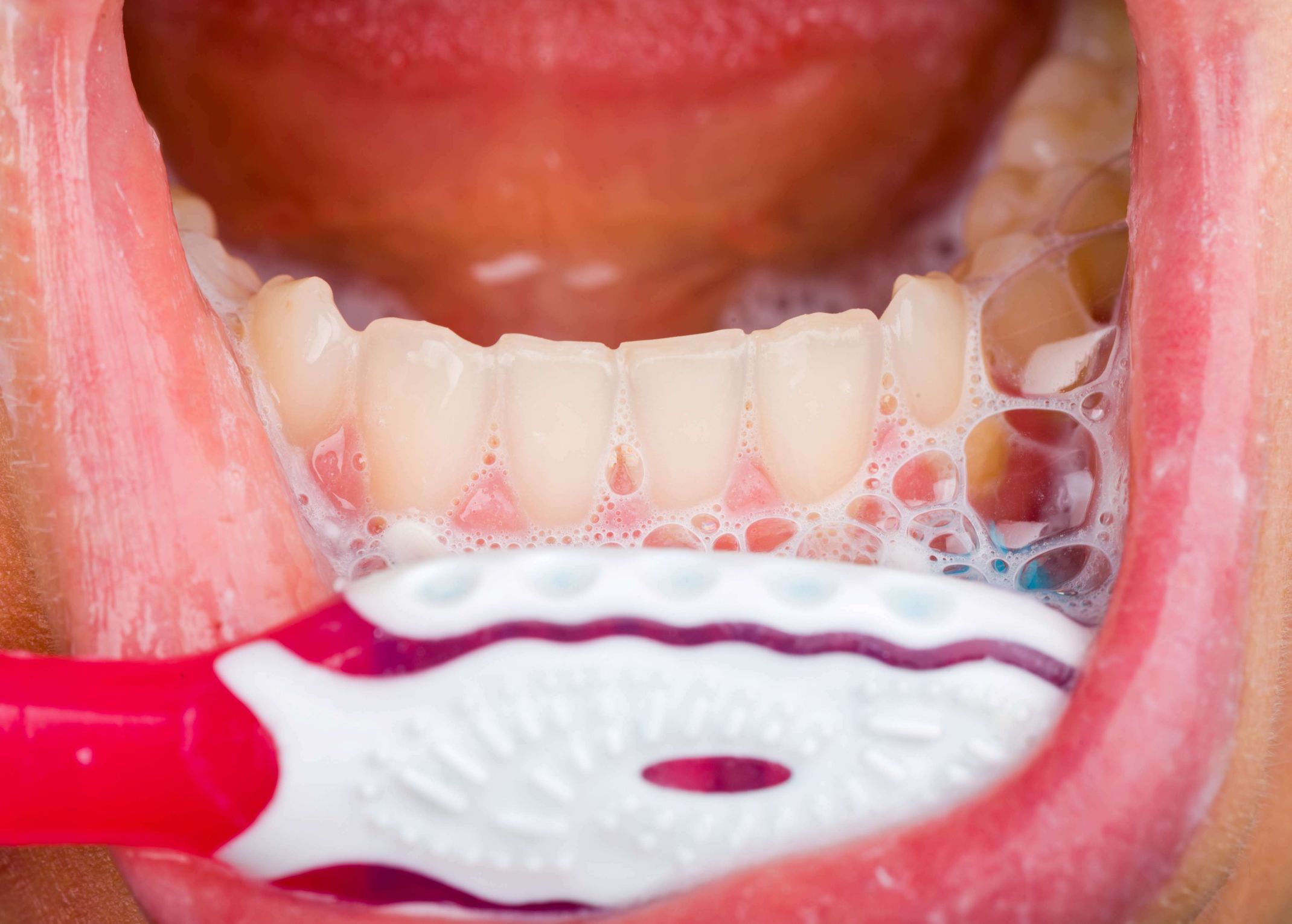 Gum disease affects the gums, bones and tissues supporting your teeth.
Gum disease is very common in Australia, with 3 in every 10 adults having moderate to severe gum disease.
Gum disease is caused by plaque, which is a sticky layer of germs that constantly builds up on teeth. The longer the plaque builds up, the greater the risk of gum disease.
If you have gum disease, you might notice:
Your gums are red and inflamed.
Your gums bleed easily, especially when brushing or eating.
You have bad breath and/or a bad taste in your mouth.
Your gums feel swollen and spongy.
You are more at risk of gum disease if you are:
A smoker.
Using illicit drugs.
Pregnant or going through puberty.
Stressed.
Diabetic.
Taking certain medications, especially if they cause dry mouth.
There are two types of gum disease
Gingivitis.
Periodontitis.
Gingivitis is the mildest form of gum disease which affects the outer layers of the gums. Gingivitis is reversible and can heal, leaving no permanent damage.
Periodontitis is an advanced stage of gum disease that may occur if gingivitis is not treated. Periodontitis can cause permanent damage to your gums and the tissue supporting your teeth (including the bone). If you have bone loss, your teeth can become loose, or fall out.
Periodontitis usually responds to treatment so it's important to seek dental advice.
Gum disease can be prevented by
Cleaning your teeth morning and night with a small, soft toothbrush and fluoride toothpaste.
Gently brushing/ massaging inflamed gums where there is bleeding.
Quitting smoking.
Drinking tap water, chewing sugar-free gum or using dry mouth products to reduce dry mouth.